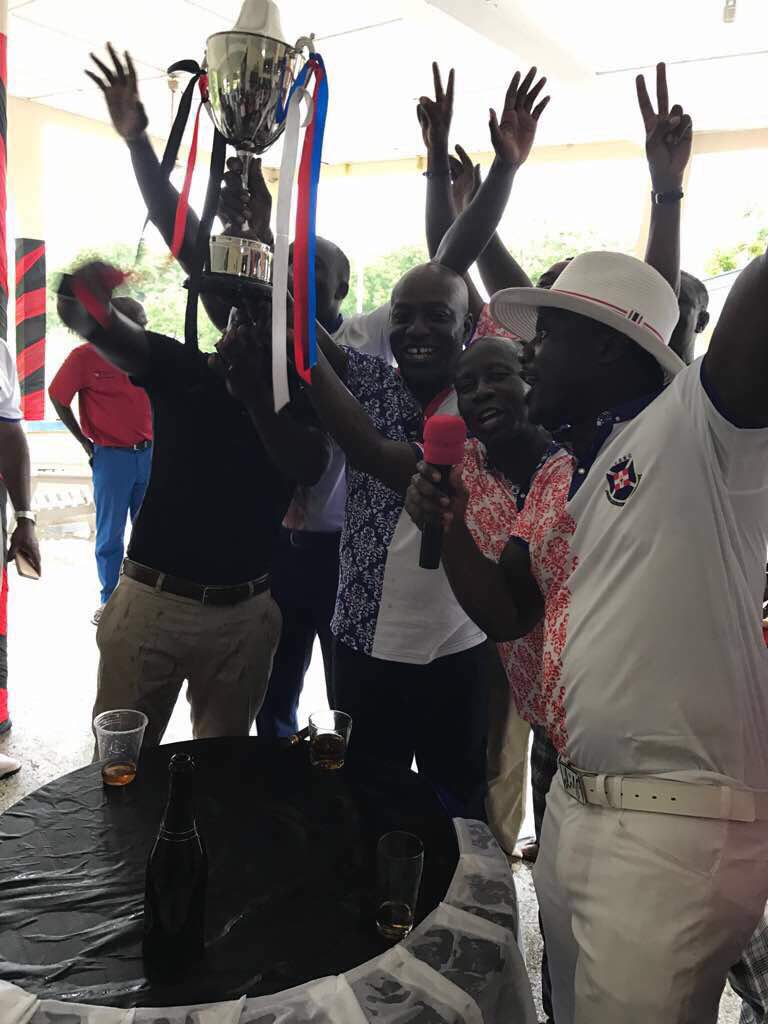 Monday May 1st 2017, saw the maiden ODADEE -MOBA Golf Challenge tournament at the Tema Country Club. The tournament expected to be an annual affair, was to foster deeper relations between alumni of two of the best SHS in Ghana Presec and Mfantsipim School. The MOBA team came expecting a walkover; they saw the Odadee team as novices in the game. Little did they know they were in for a rude awakening.
The 20 member Presec Alumni team captained by Odadee Frank Adu with Michael Darko as Competition Secretary, included Mawuli Ababio aka Mallas, Nana Darkwa aka Pakas(Entertainment Prefect), Rene Gameli-Kwame, Edem Oshew, Alex Fiagome aka Fiagomes(CBO), Kwasi Asiedu aka Kozeer, Kofi Agyei, Ben Adu-Owusu, Kwame Djan, Rev Markwei, Matthias Dorfe, Naustadt , Jonathan Ankrah aka Horrible, Mike Nyinaku, Yoku Korsah , Nii Odoi, Michael Obeng Appiah, Boris (Associate member), Muyiwa (Associate member) and Charles Ofori (Associate member).
Playing at a high level and from the playbook of golf greats like Jack Nicklaus, Tiger Woods and Nick Faldo, the Odadee team produced an excellent individual and team performance. When you wear a jersey to represent Presec, you are conscious of the responsibilities that it entails and that produces a motivating adrenaline that causes you to go the extra mile to bring honors to the school. In Odadees Pakas, Frank Adu and others, we saw just that.
By their sterling performance, the Odadee Golf Team serves notice to other alumni golf teams out there: Bring it on
We salute our Odadee Golf Team for winning the trophy and wish them the best in upcoming tournaments.
Odadee Communications.